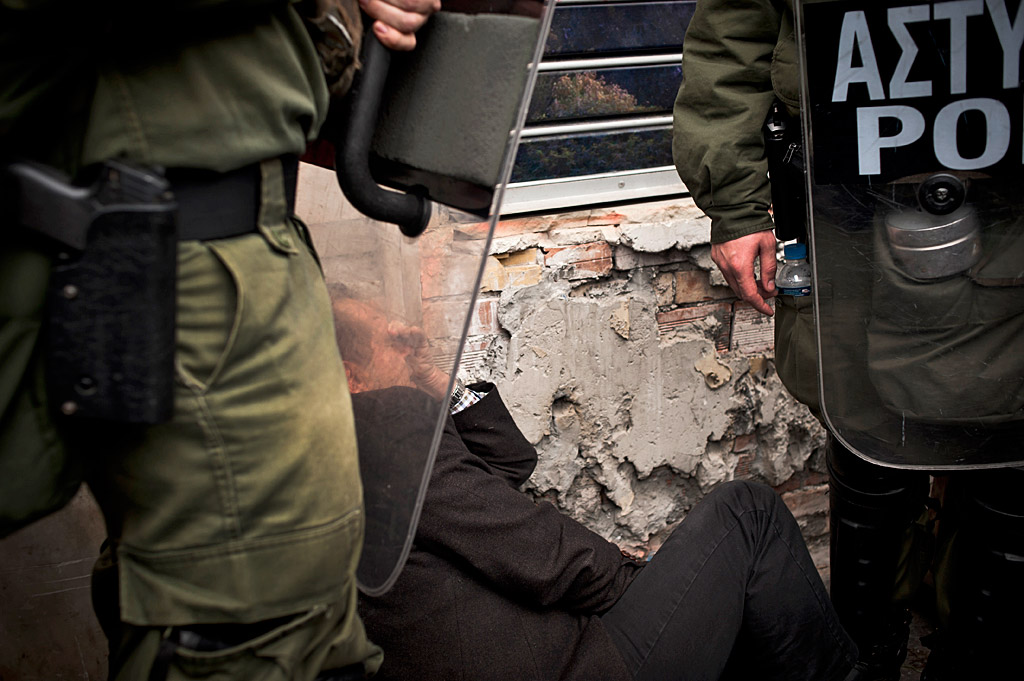 Tension...
Tension in Syntagma Square.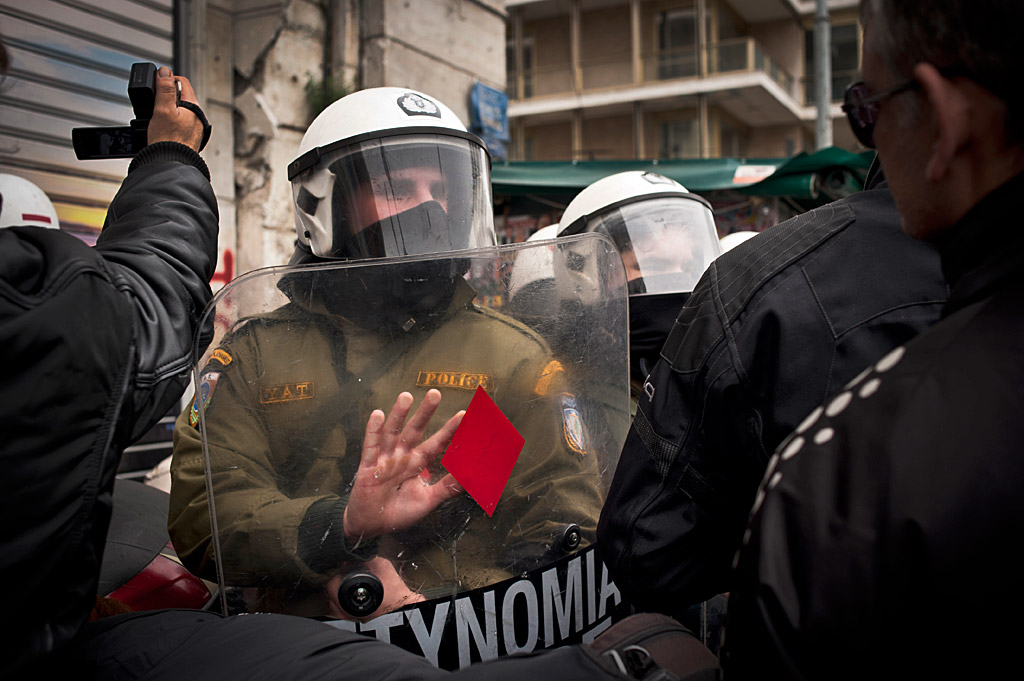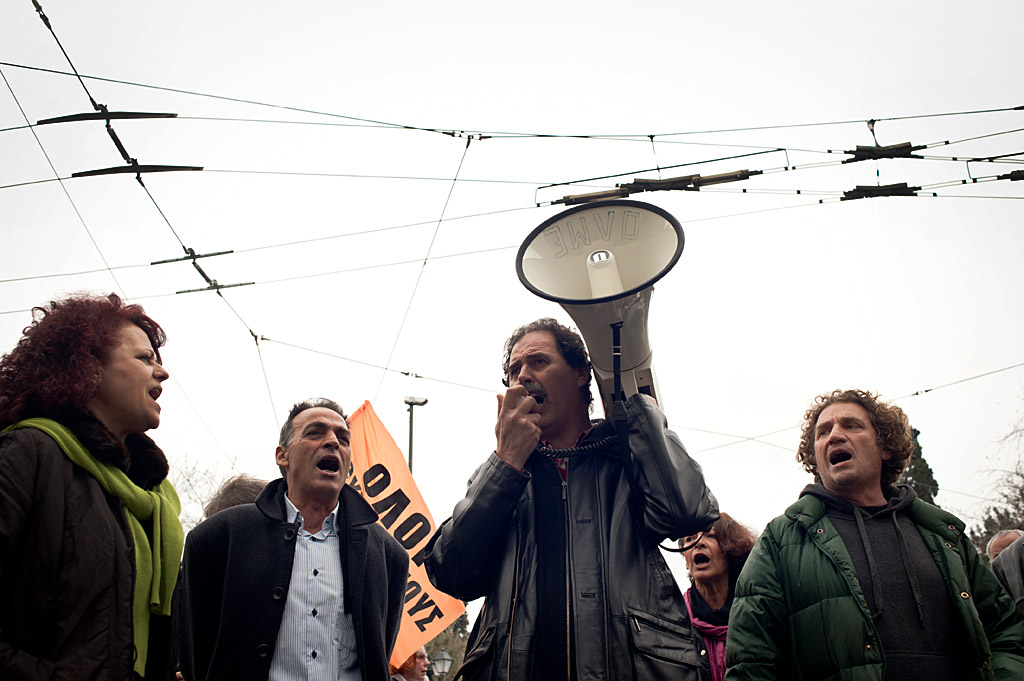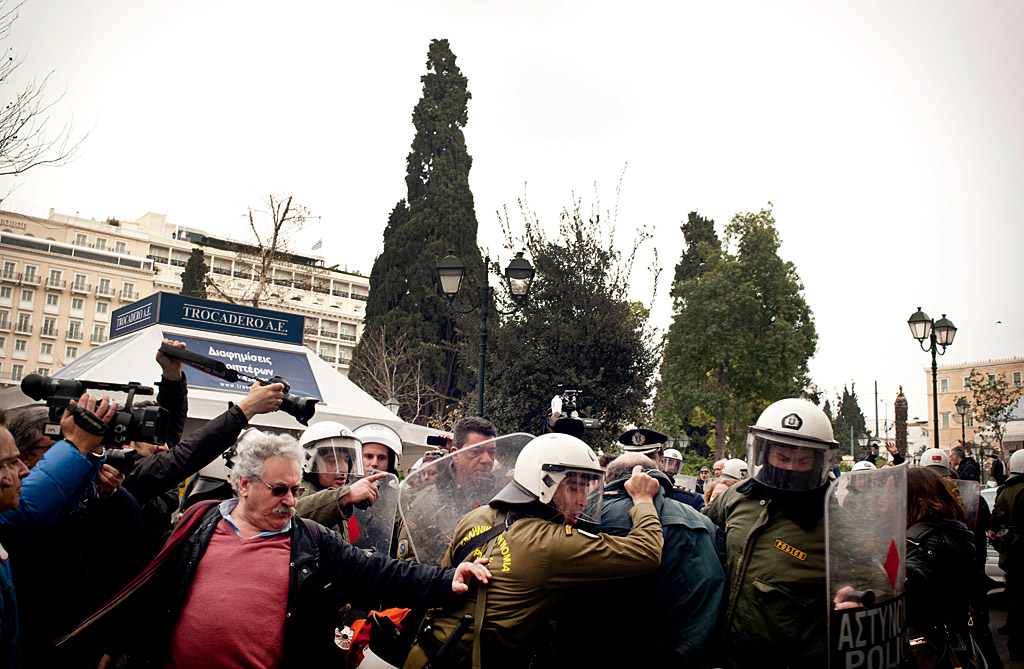 Scuffles broke out Friday between demonstrators and police outside the finance ministry in central Athens, as Greece's international debt inspectors met with ministers to discuss the pace of reforms.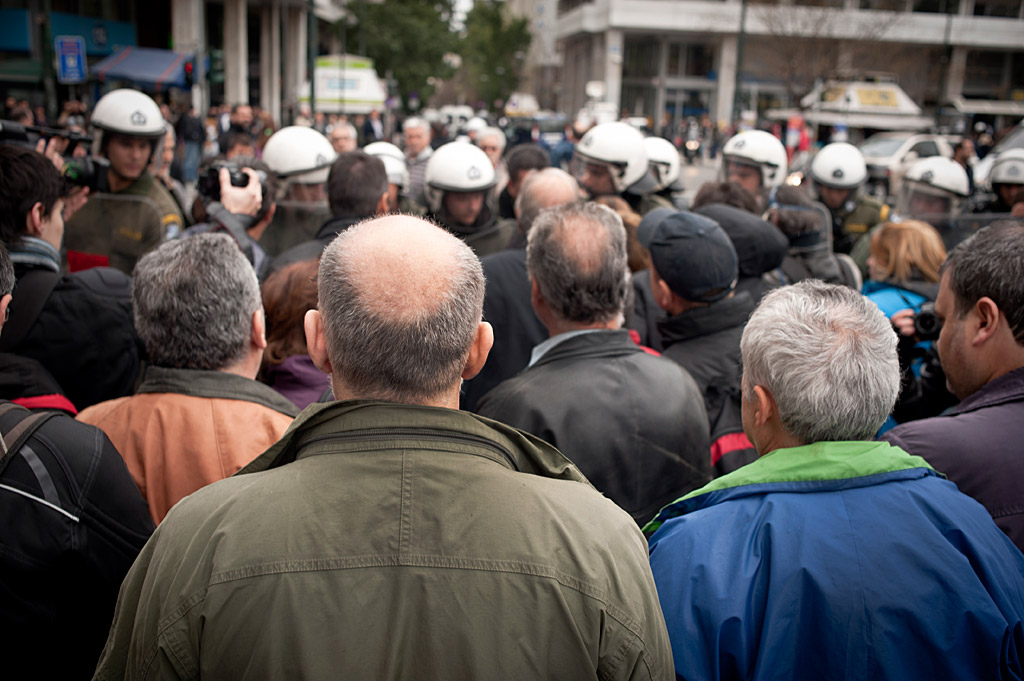 The demonstrators, mainly finance ministry cleaning ladies, school guards and municipal workers, were protesting job cuts required under Greece's bailout agreement.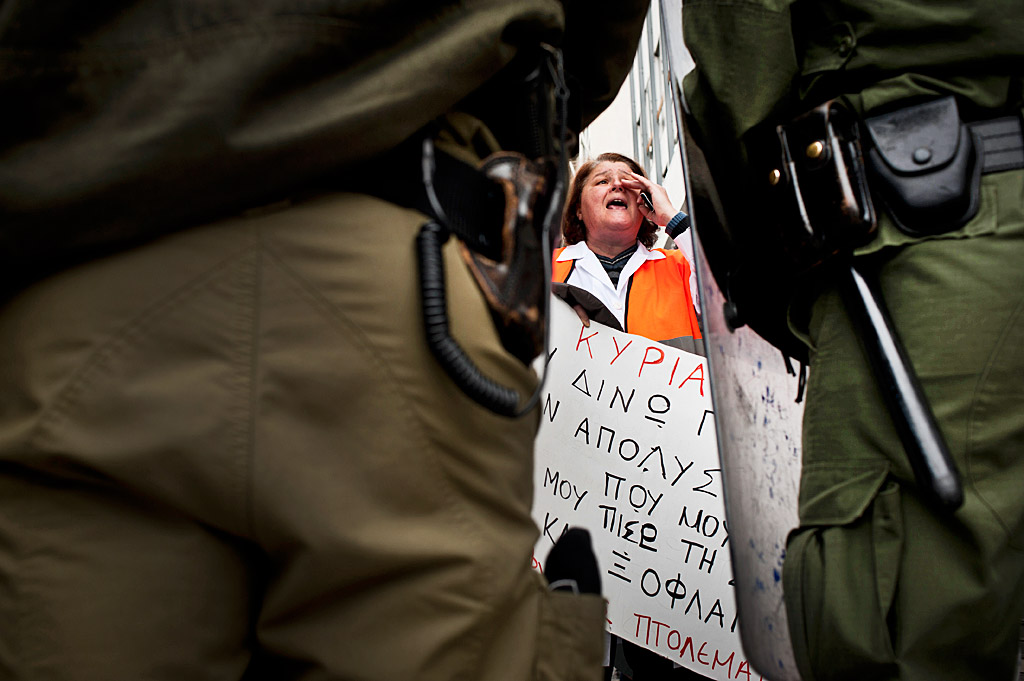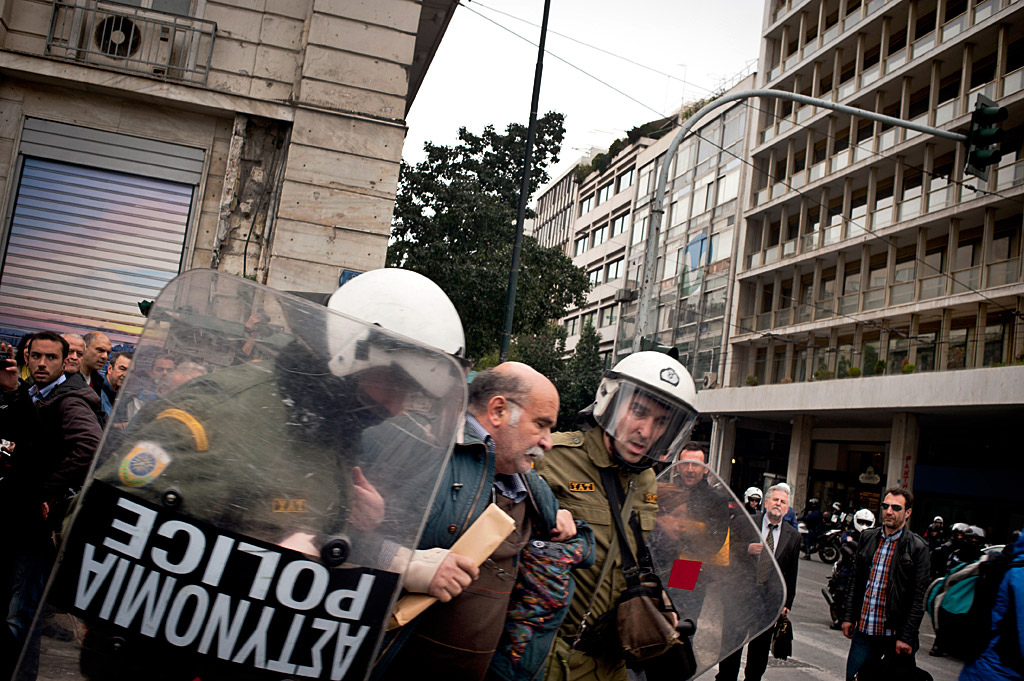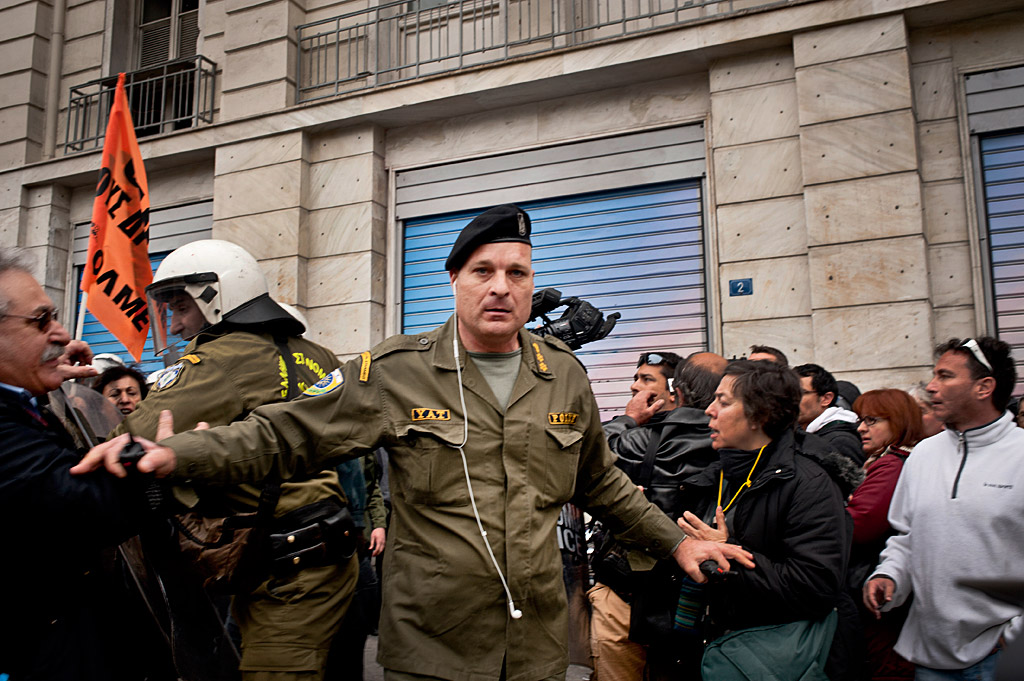 They attempted to block a major avenue outside the ministry and jostled with riot police, who used chemicals.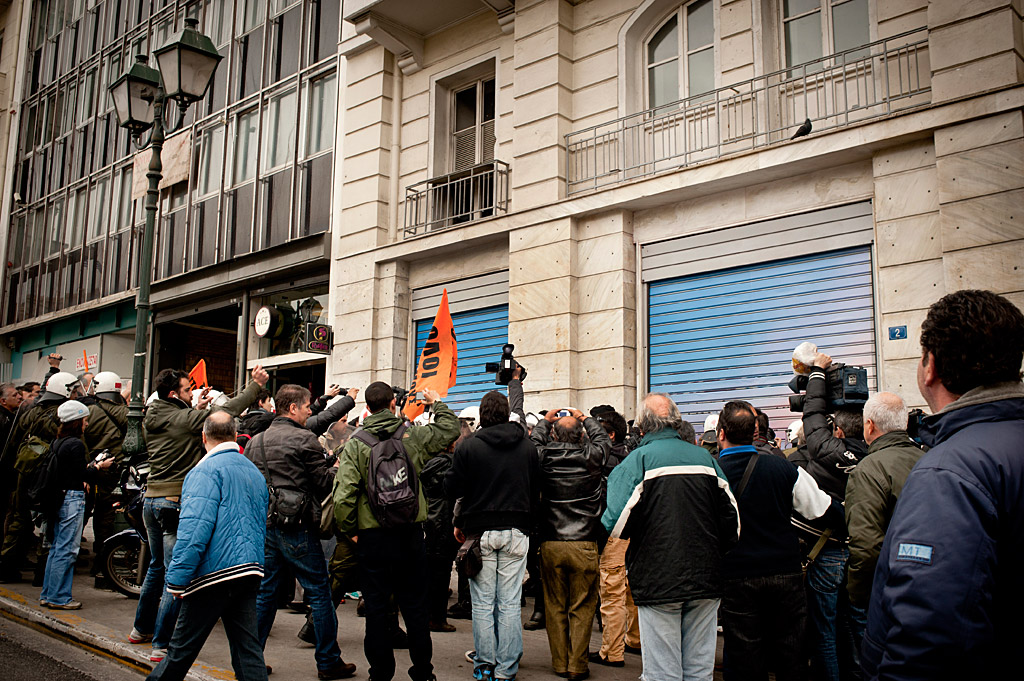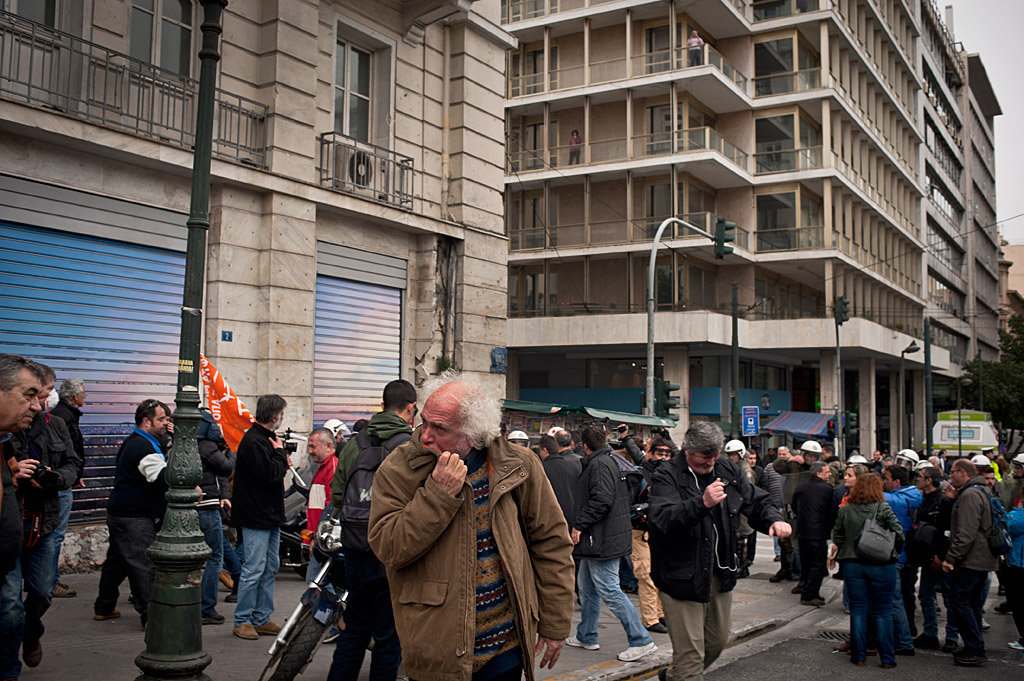 At least 3 protesters were injured.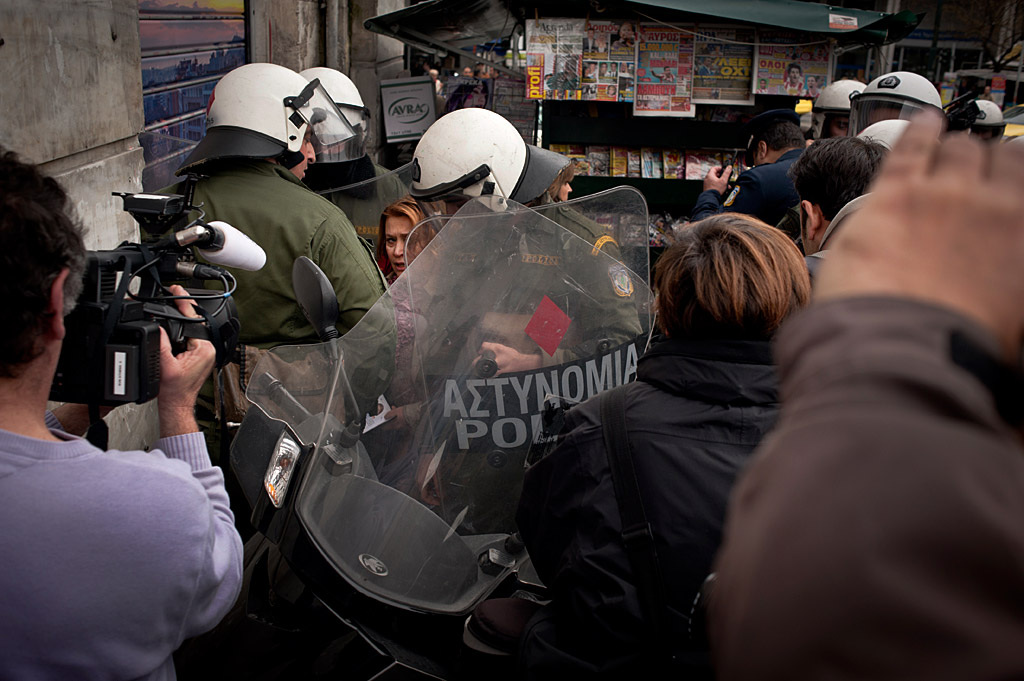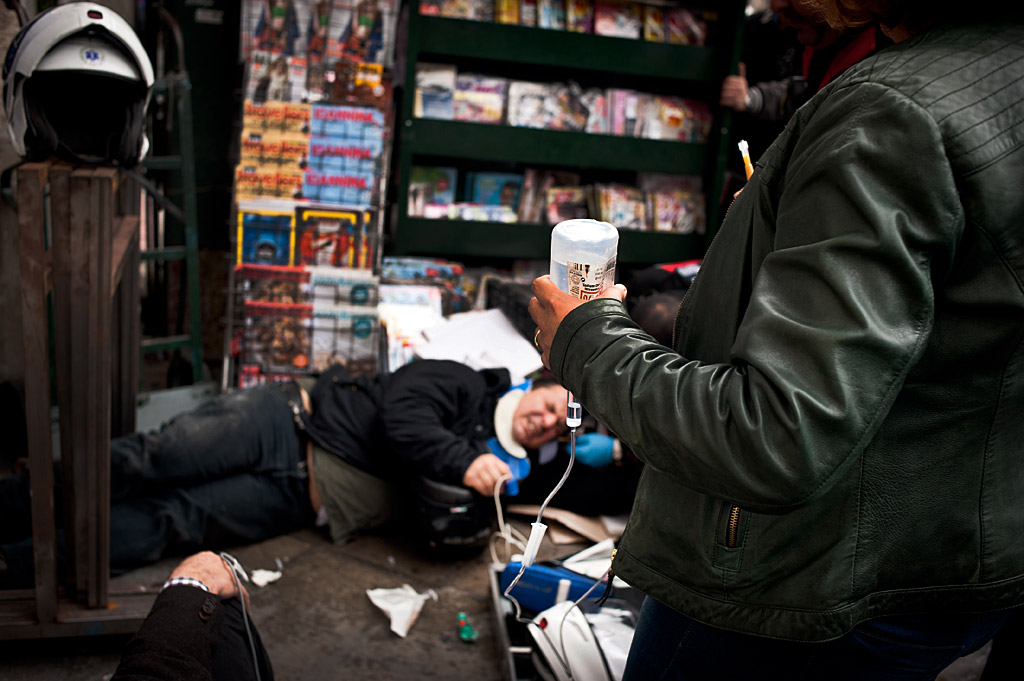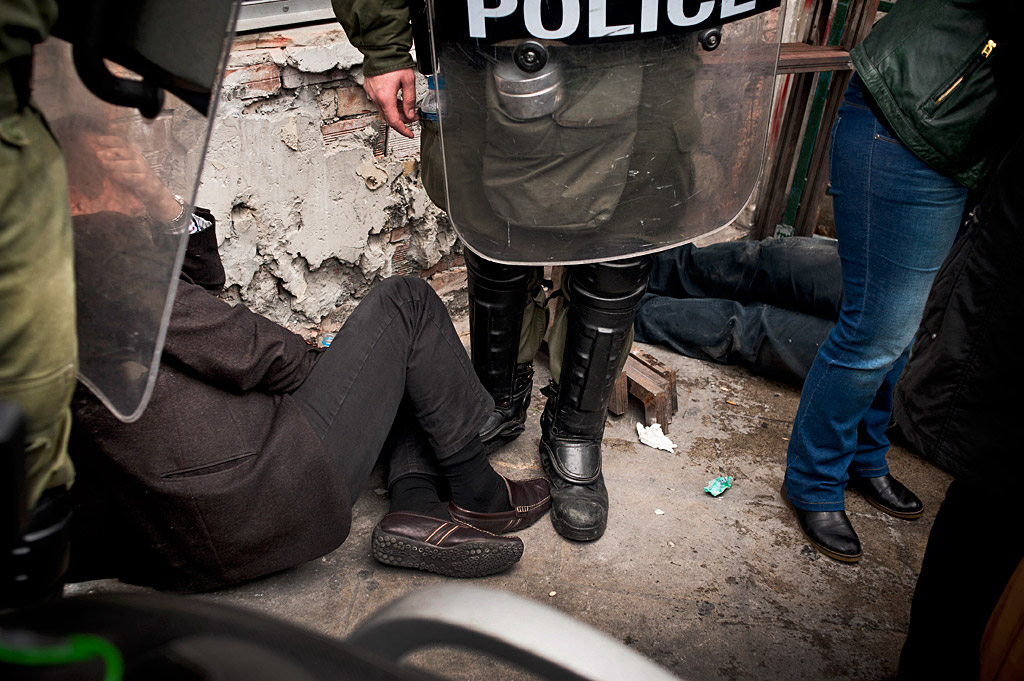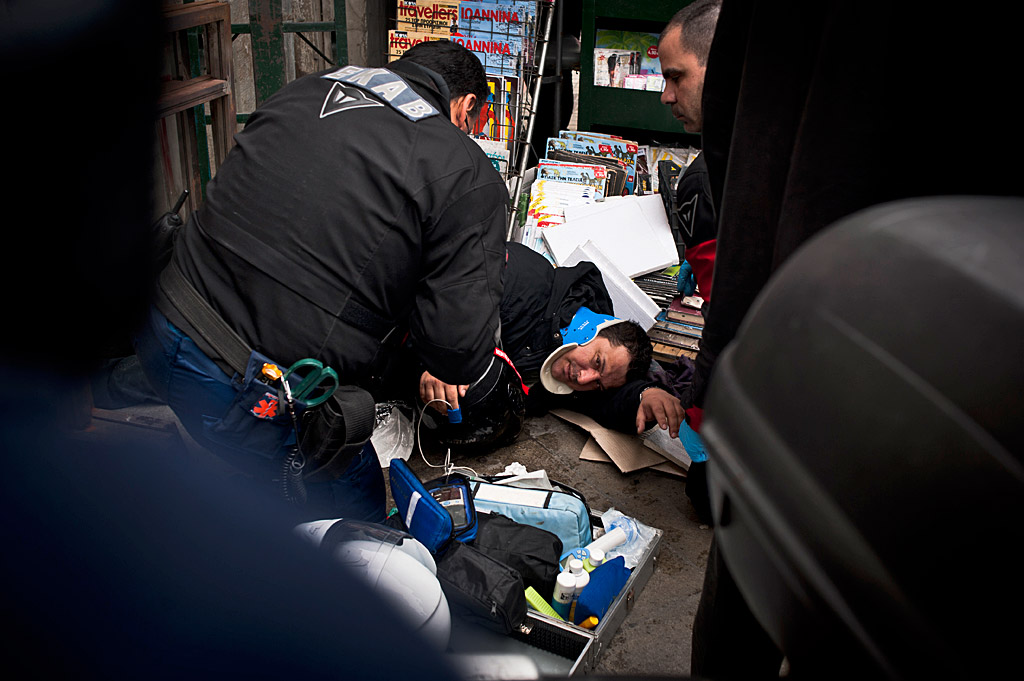 back